SECURITY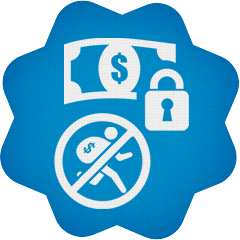 Peace is included on standard
As a payment processing company, the most important objective of Pago50 is to process payments by using the highest security standards of the industry, while protecting our partners and their clients' information.
We constantly test our systems and our equipment in order to keep the highest level of security as possible. In collaboration with external partners, we have annual audits that enable us to constantly improve and include the most security advance tools on our computer systems. We have also developed a comprehensive set of security features for our online payment processing platform.
Deterrence leader and detection of fraud
Although Pago50 uses extremely secure methods of payments, we took the maximum advantage of our tools and sophisticated algorithms of internal monitoring to protect our members. In addition, our experts of the Trust and Safety team oversee and monitor the activity of the whole system to mitigate risks and gain valuable information on users' behavior or trends in the payment industry.