FREQUENTLY ASKED QUESTIONS
Pagos50
You can feel secure knowing that our processing payment service with no account is high quality and it has been specifically designed to reduce risk.
Pago50 is the biggest transaction processor without being necessary for your client to have a bank account, a credit card or other mandatory registered payment method.  We are the first and unique payment platform thought exclusively to look after millions of unbanked clients in Latin America.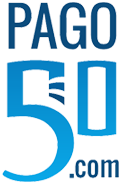 Flexible and user-friendly platform
Total coverage of the continent
Capacity to capture millions of unbanked internet users
Five things you must know about Pago50
How does it work?
We process local transactions payments done by the clients that buy goods and services through internet in any point of Latin America
Will I receive a statement of the account?
Our merchants daily receive statements which specify the number and value of the transactions that we have already processed for them.  The communication also details the service charge of each operation.
How is calculated the cost of the operation?
The service charge is directly negotiated with the merchant, considering factors such as transactions volumes, kind of business and the local processing type chosen in each destination.
In which countries can I charge or pay with Pago50?
Argentina, Brazil, Bolivia, Chile, Colombia, Ecuador, Mexico, Paraguay, Peru and Uruguay.
When will I receive the collected funds?
Once the clients choose Pago50 for their purchases, the Company may select how and when to receive their money.  Gathering the collection of several countries in only one movement reduces service charges.